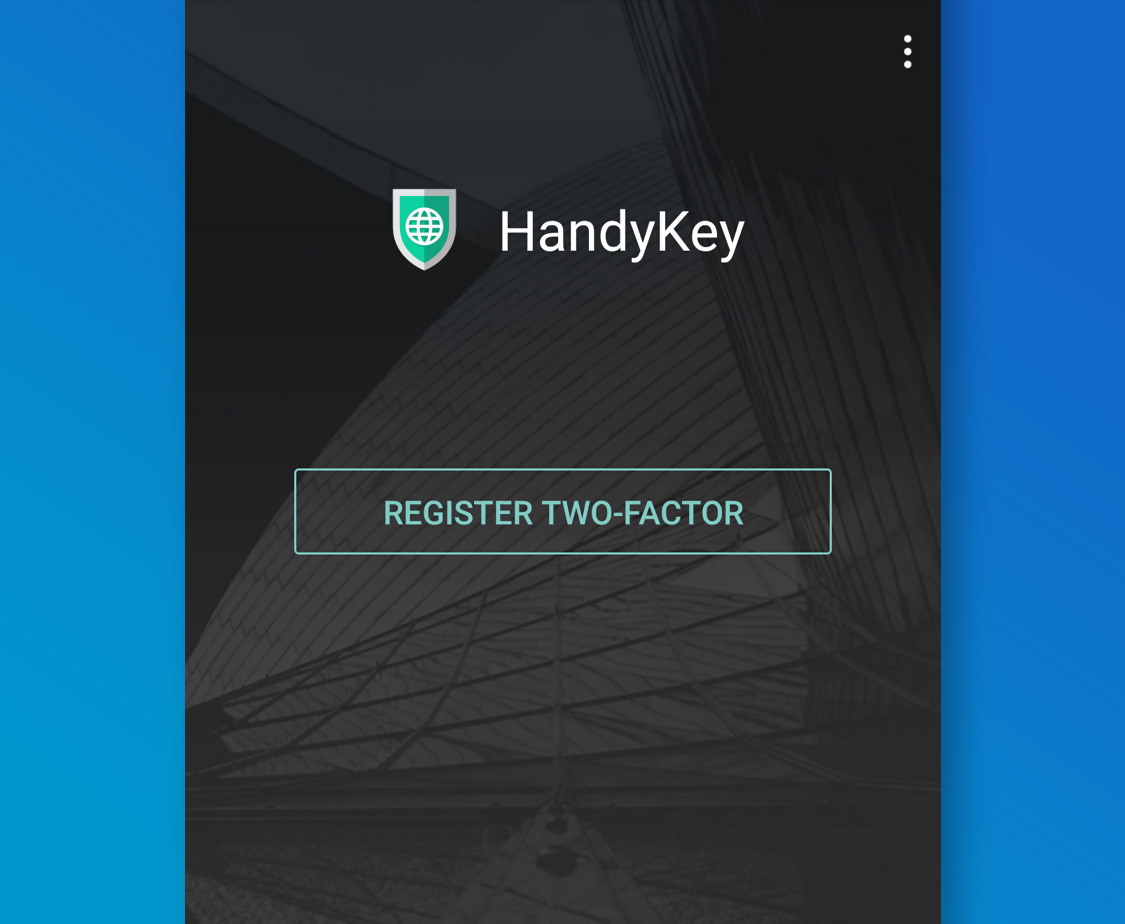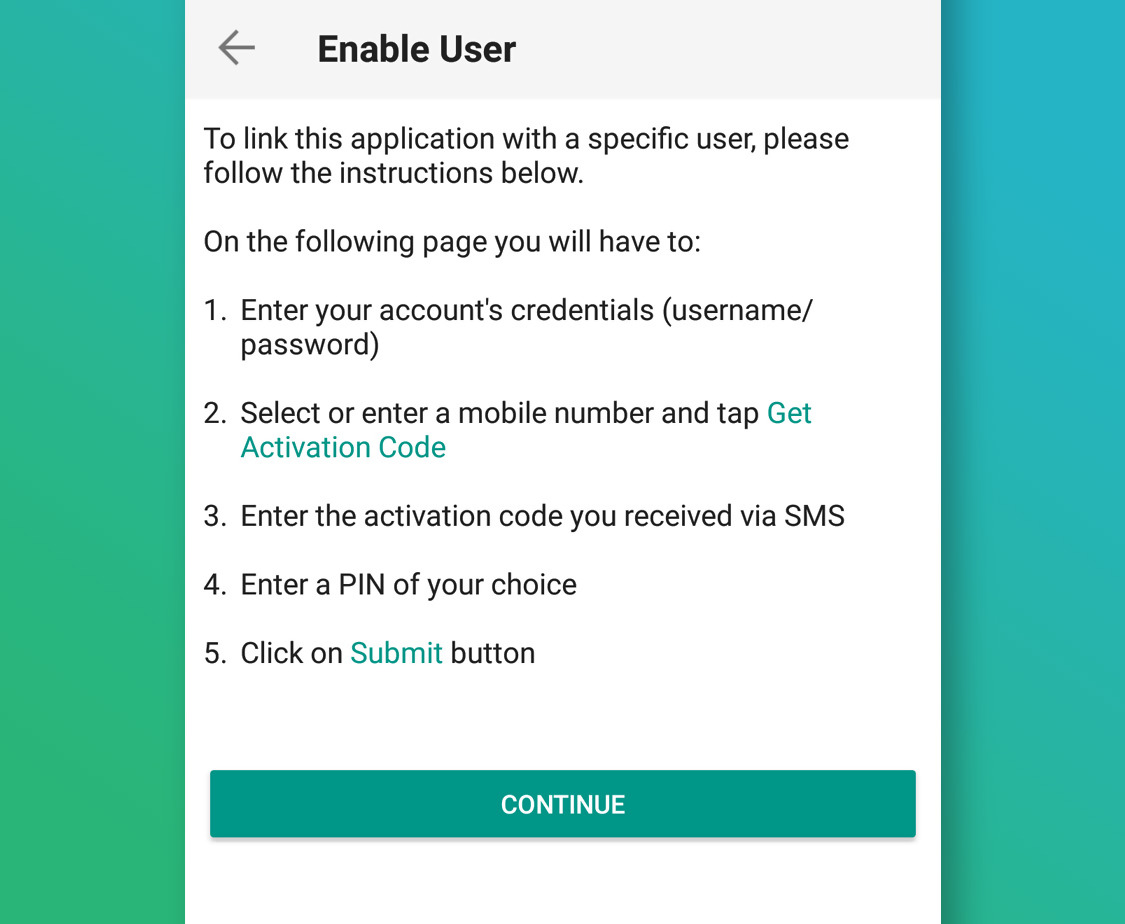 Read the Instructions
Once you have read the instructions tap Continue.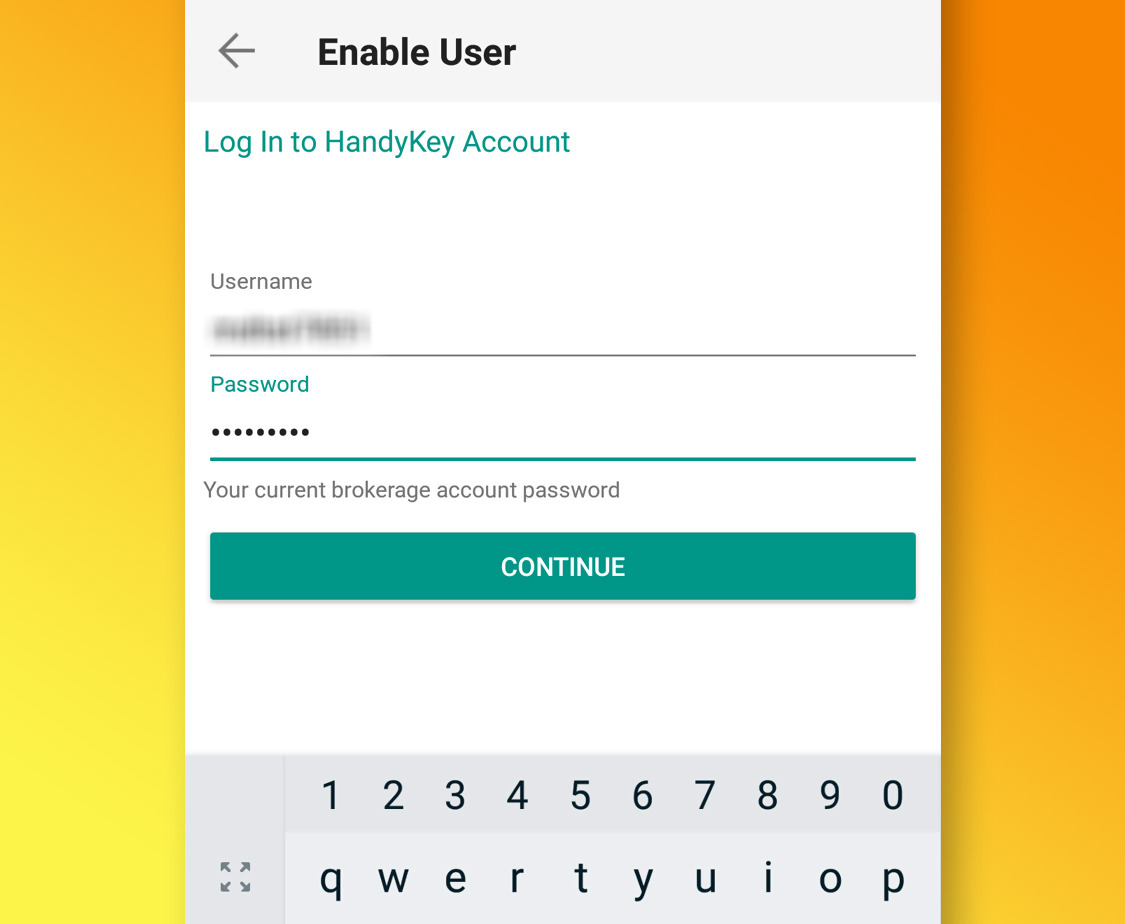 Enter Information
Enter your Username and Password and tap Continue.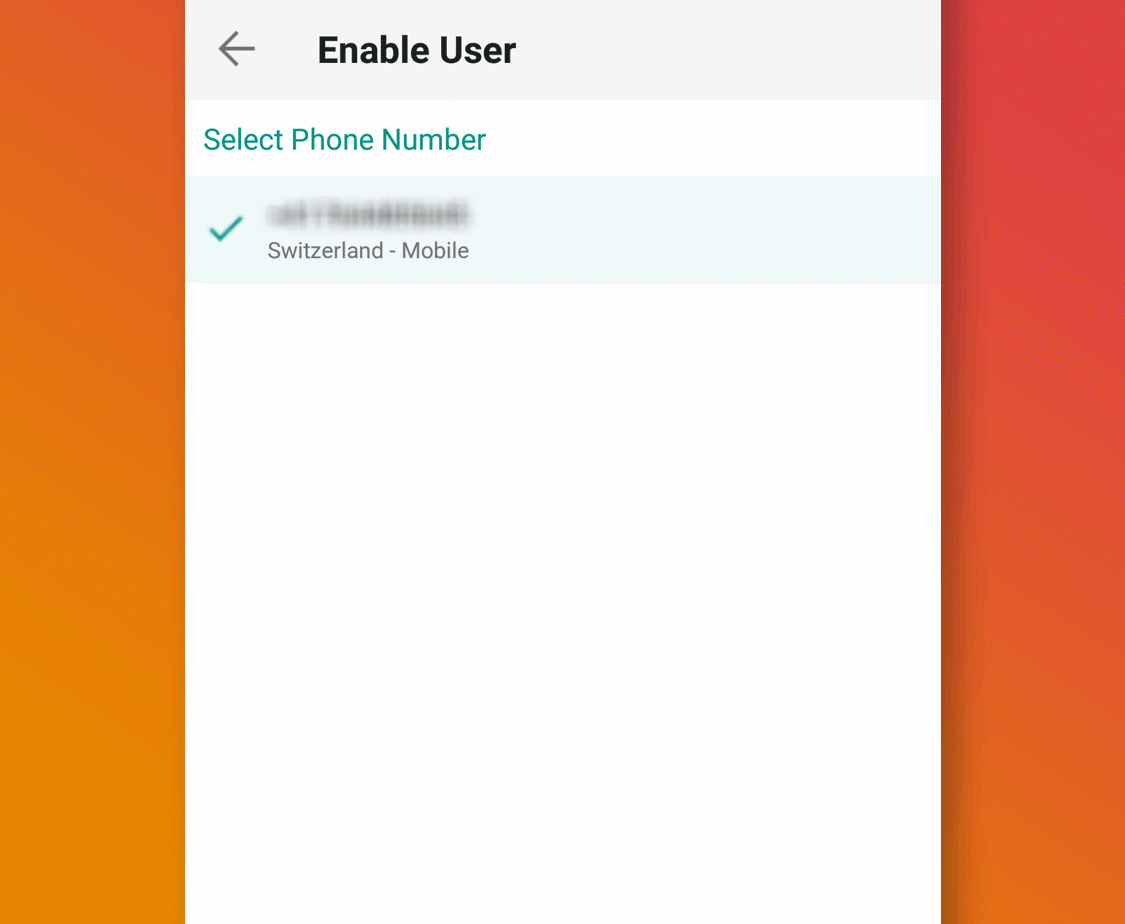 Review Mobile Phone Number
The default mobile phone number on record for your account will be already selected. If you are not able to receive text messages (SMS) on that number, you should choose a different one from the list (if applicable) or add a new one. To add a new mobile phone number, tap Add Phone Number, enter the new number and corresponding Country. Once you have selected your preferred mobile number from the list or added the new mobile number, tap Get Activation SMS.
Activate
You will receive an SMS message containing an Activation Token. Enter it in the Activation Code field. According your phone operating system and hardware capabilities, you might be prompted to provide or define the security element used to secure the app (Fingerprint, PIN). Once done, tap Activate.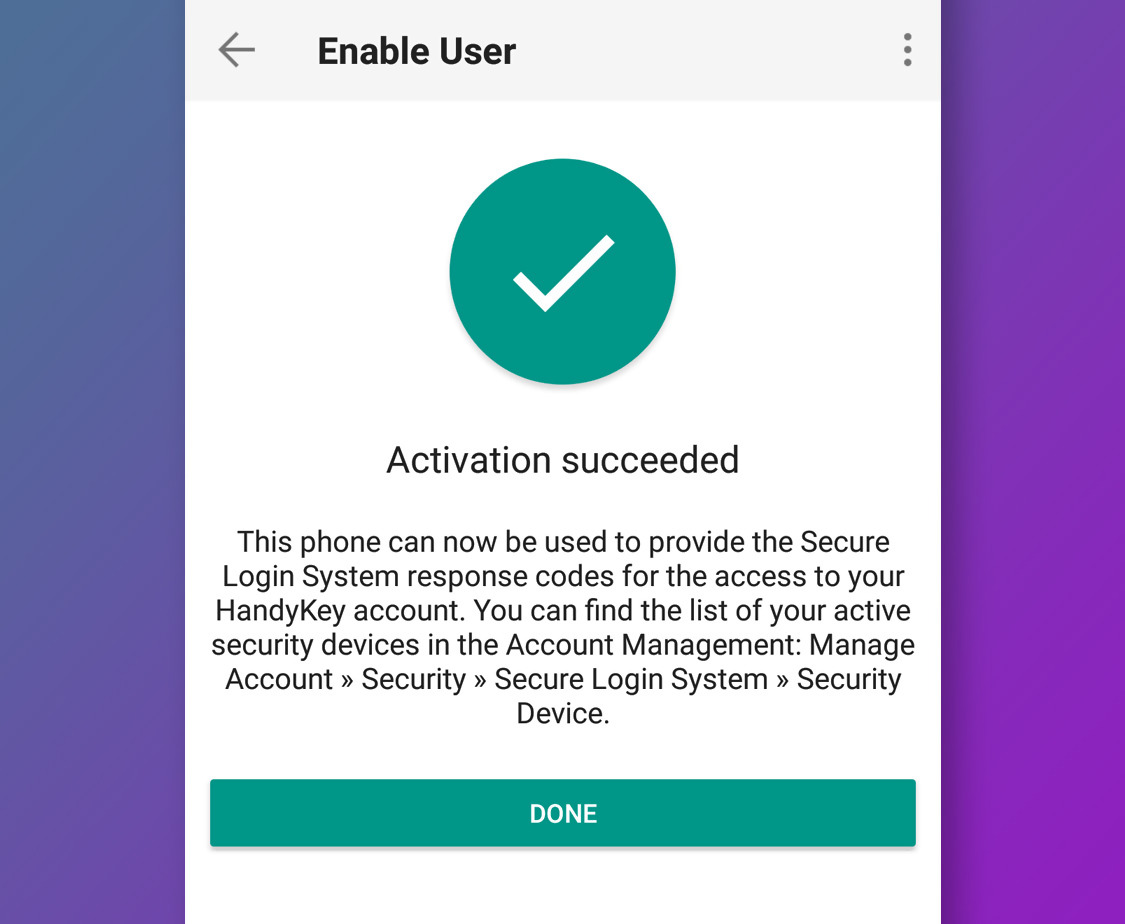 Confirmation Screen
If the activation has been successful, you will see a confirmation screen. Tap Done to finalize the procedure.
Notes:
You must enter your phone number without your country's trunk prefix and only enter numbers without any spacing or special characters.
Previous
Next