How to Verify Your Mobile Phone Number
This article explains how to verify your mobile phone number. If the verification of your phone number was not completed during the account application, you can complete it at any time by following these steps:
---
Step 1
Log in to Account Management. From the side menu, click on Settings and then on User Settings. Click on the configuration gear correspondent to Mobile Number. If you are using the Classic Account Management, this section can be reached from the top menu Manage Account → Account Information → Details → Profile, by clicking on the link "Modify".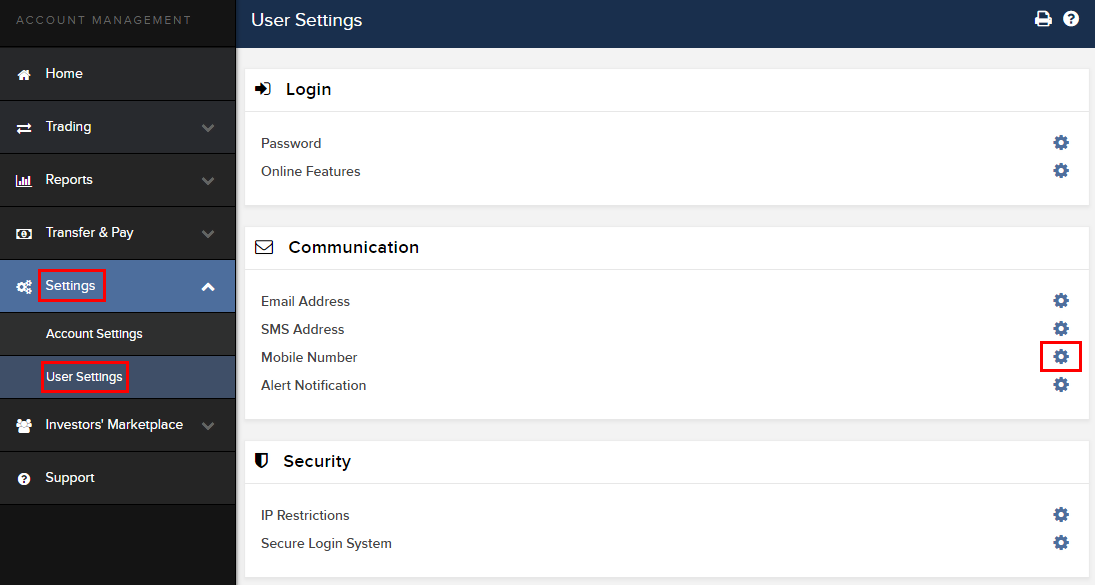 ---
Step 2
Click on VERIFY

---
Step 3
Open your phone's messages app and you will find the SMS with the Confirm Code we sent to you. NOTE: message delivery time may vary and in some circumstances it can take few minutes.

---
Step 4
Enter the Confirm Code you have received into the Confirmation Number field, then click CONTINUE.
---
Step 5
If the code has been accepted, a green check mark will appear under the column SMS Verified. Click CONTINUE to finalize the procedure.